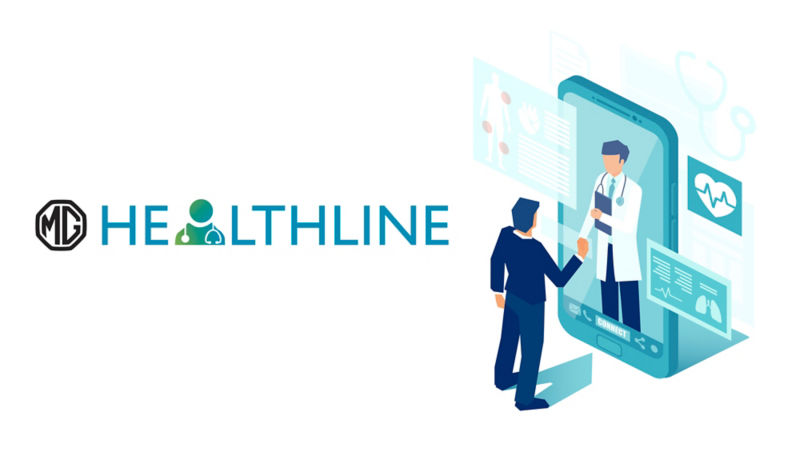 Consult Specialized Doctors Anytime Anywhere For Free
At MG, our relationship with you goes beyond our cars. You are a part of our family and in these unprecedented times, your health and well-being are of utmost importance to us. That is why as part of MG Sewa, we have introduced a health first initiative called MG Healthline powered by Doctor 24x7. 
Through this initiative you can consult with specialized Doctors instantly for free on a call anytime, anywhere through the Doctor 24x7 App. Exclusive to MG customers and their families, MG Healthline will provide 24*7 access to Doctors just for you.
Customer Information Form
SAVVY PRO
SAVVY
SHINE
SHARP PRO
SHARP
SHARP EX
SMART PRO
SMARTPRO
SMART
SMART EX
SUPER
SUPER EX
STYLE
STYLE EX
EXCLUSIVE
EXCITE
PLUS SAVVY PRO 6S
PLUS SHARP PRO 6S
PLUS SHARP 6S
PLUS SMART 6S
PLUS SUPER 6S
PLUS STYLE 6S
SAVVY-7S-4X4-ADAS
SAVVY-7S-4X2-ADAS
SAVVY-6S-4x4-ADAS
SAVVY-6S-4X2-ADAS
SHARP-7S-4x4
SHARP-7S-4X2
SHARP-6S-4x4
SMART-6S-4x2
SUPER-7S-4x2
PLUS SAVVY PRO 7S
PLUS SHARP PRO 7S
PLUS SELECT 7S
PLUS SMART 7S
PLUS SUPER 7S
PLUS STYLE 7S